Wich MLB Character Are You?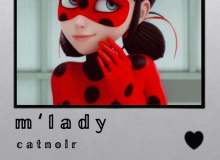 Hi there! How's your day? I hope it's good. If it's not talk to me and i'll make your beatiful face have a smile :3 Now repeat whit me: How can I be so beatiful?
Ok ok. Here you'll see which Miraculous Ladybug character you are. Don't get sad if you got the mean one or the one you don't like, this quiz doesn't mean your personaloity is like that. Anyway, enjoy!