Who is Your Sam and Cat Twin?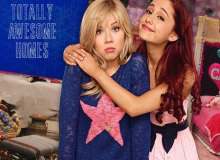 Who remembers everyone's favorite polar opposite best friends Sam and Cat? Well, have you ever wondered who you are most like? Well, this quiz is right here...
Will you be the cool, darkly funny, Sam? The silly, girly, soprano Cat? The money making, curly- haired Dice? Or the lovable, stupid, Goomer? Find out right now!!
Created by: Still_Slytherin.7572