Who is your Hogwarts bestfriend! ~girls edition~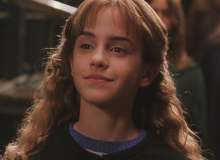 Welcome to my 10 question quiz! Today we will be seeing who would be your Hogwarts Bestfriend! ~Girl edition~ be ready to answer so questions and found out your result at the end!
My quiz is 10 questions long! Your choices will lead to your results! Have Fun taking my quiz, and I hope you enjoy it! Also what would you like your result to be?
Created by: wizarding world