Who is your Everglow bias?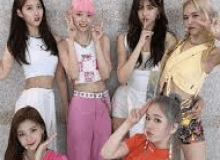 Are you a Forever? And you can't select a bias? Well..., it's normal. 'cause they all are cute and talented. My quiz will help you to find out your real bias.
This is my first quiz in my entire life! So feel free to rate and comment (Plz don't be rude.) Without any more talking let's get started. Hope you will enjoy!
Created by: AneRovindi