Who is Your Best Friend at Jade Mountain Academy? (Next gen)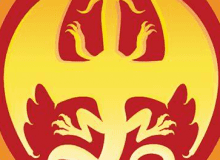 Hi guys! This is ~Tsunami~ I've decided to change my name, so any further quizzes I make will be under the name ~Camonami~ Keep a lookout for my second quiz under my new name!
This quiz is written in the context of six years after the Breath of evil has been defeated and Queen Wasp is dead and everyone is at peace. Anemone, Turtle, and two of Thorn and Stonemover's dragonets create a portal between the two continents, allowing SilkWings, HiveWings and LeafWings to attend Jade Mountain Academy, too! During the quiz, you will be a 4 year old NightWing dragonet named Galaxy, and this quiz will tell you who your best friend will be at school! Enjoy!
Created by: ~Camonami~