Who Are You From The Chronicles of Narnia the LWW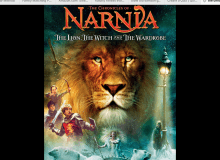 Welcome to the Narnia! Where animals talk, where the magic and wonder is. Here you will be tested to see who you will be. Beware of the evil and mystery.
Are you Aslan, Susan, Tumnus, Jadis, Edmund, Peter, Lucy, or something strange? Find out! This contains spoiler alerts and art is not mine! Thank you!
Created by: Liberty Christianity