Which Wonder Character Are U??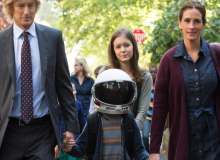 Have you read Wonder? Do you hate bullies? Are you completely and honestly bored? Then this quiz is for you! Including six characters from Wonder, three girls, three boys, all with different personalities!
We are including the following: August (Auggie) Pullman, Olivia (Via) Pullman, Jack Will, Summer Dawson, Julian Albans, and Charlotte Cody from the book.
Created by: sunnyandcinderella