Which tribe do you belong in on New Pyrrhia?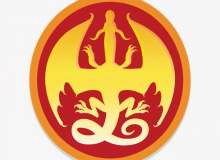 Welcome to New Pyrrhia! After the great quake and the Hybrid and Power wars, new tribes were born from the ashes of the fallen kingdoms of the Sandwings, Rainwings, Mudwings, Nightwings, Seawwings, Leafwings, Skywings, Hivewings, Silkwings, and Icewings...
The Thunderwings, Spiderwings, Lavawings, Cobrawings, and Aurawings! Each more advanced than their predecessors, the tribes of New Pyrrhia have ruled the land for a thousand years. Find out where you belong in the new dawn!
Created by: DragonBaka~chan