Which TMBT girl are you?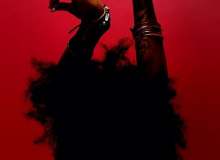 Which TMBT girl are you? Are you Dabeluchi? Or Chika? Or Soma? Or the Onuoha Twins? Our our Princess, Kelechi? Check out the quiz and let's find out which one!
Hello, so this quiz would most likely be more understood and enjoyed by people who read the book "Too Many Broken Things" by Lovetori_xo on Wattpad. If you are in that category, have you ever wondered which TMBT girl you may be?Well, take the test to find out!
Created by: Tori