Which Sun and Moon Show Character Are You?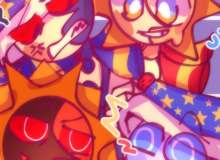 Have you seen the Sun and Moon Show on YouTube? With their storyline and interesting characters? Have you wondered which one you would be? Which one you compare to the most?
The Sun and Moon Show characters each have their own unique personalities, interests, and problems. Perhaps you can find the character you are most like, someone to relate to.
Created by: EmburnFireFox