Which spirit riding free character are you?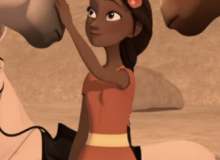 This is the spirit riding free quiz which determines which character you would be if you were in the series. This quiz is based on the personality traits I saw when I watched the series so bare in mind it is just my opinion.
There will be tons of different questions for you to answer which helps me determine what your personality is like. Now it is time for you to begin the quiz. One last thing to say, remember to have fun.
Created by: Idk