Which Shadowhunters Character are You?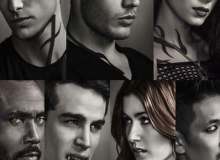 Are you a Shadowhunters fan? If so, great! This is the quiz for you! If not, why not? Please kindly exit the Earth so you don't corrupt it with your insanity.
This quiz is designed to tell you as accurately as possible which Shadowhunters character you are most like. Try your best to answer each question with 100% honesty to get complete accuracy, and if you don't then why do the quiz in the first place?