Which Season are you?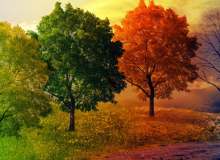 Ever wanted to know which season you were? Whether you are a calm and collective Autumn or an energetic Summer, I hope you enjoy this quiz and check out my other quizzes by clicking my username!
In this quiz you will answer a series of questions to find out which of the amazing four seasons you are. Try to have fun and don't forget to check out my other quizzes!
Created by: TheSpaceCat