Which Rent character are you?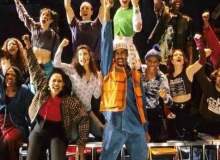 Is everyone in Rent too sexy for you to focus on which one you relate to most? Or are your eyes too filled with tears from the second act to see? Are you too busy harmonizing?
Do you want to use a Rent character instead of your zodiac sign as an excuse for your behaviour? Like, "sorry, I'm a Benny" Well, let's find out what character you are!
Created by: Alba