Which Red Velvet Mem(e)ber are you?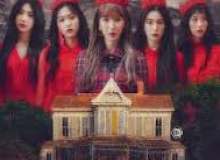 A simple Red Velvet (k-pop band) test to determine which Red Velvet member you are! Its just simple question about you like "what is your zodiac sign?" Pretty simple right?
This is a ten question quiz. You must answer all of them to get your results.if you don't get your bias then you can retake the quiz however many times you need to . enjoy the quiz!
Created by: Amilia D'Rozario