Which BTS Member Are You?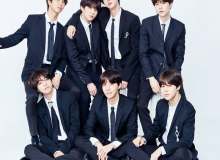 This quiz really delves and focuses on your personality to determine who you are within the BTS members. Including MBTIs, zodiac signs, opinions, and more.
BTS has very specific personalities which aren't perfectly compared to ours because we are all different and unique people. This quiz cuts pretty close to who you are most like in BTS.
Created by: Sammy and Kat