Which popular personality test is right for you?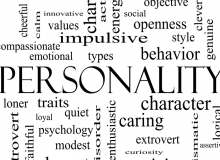 Personality tests. Everyone is interested in exploring more about their own interests and ideas and how they compare with the rest of the world. Discovering one's personality is helpful to determine how we interact with others, and how we deal with our own issues and events.
With this in mind, people are constantly wondering what kind of personality test is right for them. There are many popular tests out there, but only a few are accurate. People also test differently, so I have created a quiz to help you determine which popular personality test you should take.