which play wild alpha are you?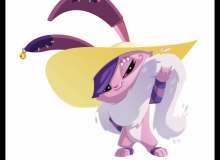 Have you ever wondered what alaph you are on play wild? well wonder no more take this quiz and you will find the answer you have been looking for...ENJOY!
Hope you enjoy this quiz plz click the like button! and send a comment! tyvm if you do! Plz also look out for my other quiz (how amazing are you at playing animal jam play wild?) TYVM!
Created by: SNOWY ARCTICWOLF