Which Percy Jackson Girl Are You?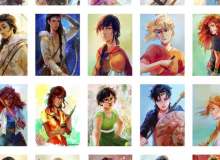 Hey there! In this quiz, you will discover which Percy Jackson girl you are. I'm afraid Thalia Grace is not included, but the other girls are all unique and powerful.
You will also learn a little more about your assigned character, like their powers, godly parents and more! Please also note that this includes Heroes of Olympus.