Which "Our Darkest Desire" species are you?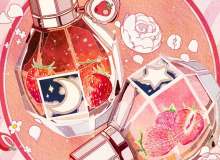 Hi this is my first quiz from my currently being written "Our Darkest Desires" series, this quiz is a sort off introduction to a few species, there are more species, but these are the main ones. So let's see which of these species are you :D
Note: My grammar isn't great because I am not english and I apologise for my bad grammar. Second, Most of the species were genoralised, even though you get the genoralised version of said species it's completley okay! Just know you earned a cool species, and trust me all of them are cool!
Created by: The Void