Which Naruto Character Will You Be?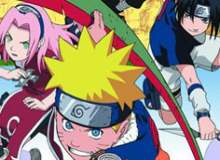 Hello there dood, this is a quiz that I came up with, but i'm not really good at this, so i'm sorry about that. Read to know more about this quiz of mine.
There is six Naruto characters that you can end up being. They are Naruto Uzumaki, Sakura Haruno, Sasuke Uchiha Kakashi Hatake, Temari, and the last but least, Itachi. But I must warn you that this is so boring that you might end up dead, anyway, gl.
Created by: huozka