Which Mythical Creature Are You?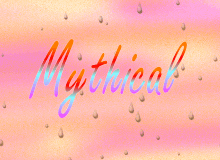 Hi everyone! Have you ever wondered which mythical creature YOU are? Now's the day/night to find out! I hope you enjoy it and comment after what YOUR favorite mythical creature is. I like them all, -out of these four. :)
If you're wondering what I am talking about, the four creatures are the phoenix, unicorn, dragon, and serpent, and if you don't get your wanted result, you can always try agin in the future!
Created by: Sen_Si