Which My Little Pony character are you?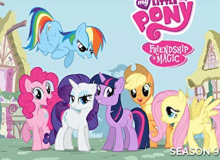 Which My Little Pony are you? Are you Pinkie Pie? Are you Rainbow Dash? Or maybe Flutter Shy? This quiz will analyze your personality and will determine which character you belong to.
Are you a fan of My Little Pony? Have you ever wondered which character you most relate to? Well then, lucky you. Because this quiz will do just that.
Created by: McDoodleFarting