Which Minor Deity is your godly parent?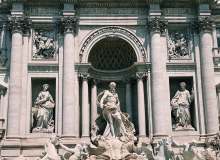 Est-ce que tu parles français? Eh bien, si vous n'avez pas, une partie de ce quiz sera un peu difficile à traduire. Je conseille de la mettre en évidence, de la copier, puis de l'envoyer à Wordhippo. Avoir un repos décent de la journée!
Do you speak French? Well, if you do not, part of this quiz will be a bit difficult to translate. I advise highlighting it, copy it, then send it to Wordhippo. Have a decent rest of the day!