Which Lo-Fi Track Should You Listen to?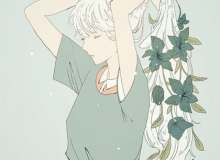 Lo-fi is a genre of music that has elements of imperfections and is viewed as aesthetically pleasing. It is usually listened to for studying, working, thinking, or just chilling out.
Maybe you're interested in this genre of music? If you want to know what you should listen to, you've found the perfect place. I've prepared a few tracks that are all meaningful to me, so you can listen too!
Created by: Jayfeather310