Which Lego Friend Are You?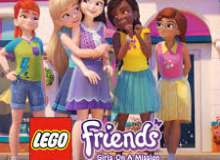 Do you know what new reboot Lego Friend you are? This quiz is based on the Girls On A Mission YouTube and Netflix series. You'll have had to watch at least a few to understand this.
Are you Stephanie? Are you Olivia? Are you Emma? Are you Mia? Are you Andrea? Find out with a simple and easy quiz to find out truths about you! Ready?
Created by: Elena