Which Harry Potter Dude is your soulmate?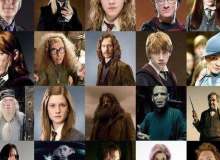 Ever dreamed of dating a dude in the Harry Potter universe? Well now you can find out exactly who you will date! Maybe, we'll find out a little bit about your personality as well!
This quiz will give you the opportunity to find out who in the Harry Potter-verse you're going to date. Get ready for your date in Honeydukes, or even The Three Broomsticks, with your Harry Potter Lover!