Which Harry Potter Character Is Your Best Match?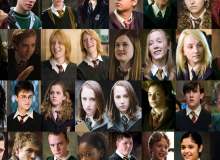 Welcome to my quiz! This will tell you who is your best Harry Potter character match! Could it be the charming Cedric? Or will it be bad boy Draco? Find out now!
If you don't like your result, just retake the test! Here's a tip to get your favourite boy, choose the answer that suits them most! My personal favourite is either Draco Malfoy or Fred Weasley!
Created by: Gamingnugget1204