Which Hard Rock Band Are You!?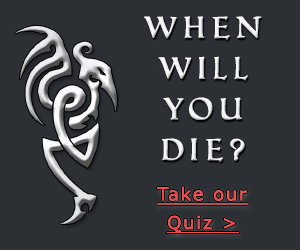 If you like hard rock, than you should definately take this quiz! Specially if you like awesome bands, because I assure you, there is only band outcomes that truly f*cking rock in this quiz.
If you are really in-depth with your bands, and know some of their sh*t, then it should be fairly simple to notice a few hints to which answers go to which band.
Related Quizzes:
Create a quiz on GotoQuiz. We are a better kind of quiz site, with no pop-up ads, no registration requirements, just high-quality quizzes. Hey MySpace users! You can create a quiz for MySpace, it's simple fun and free.