Which Guns N' Roses Member are you?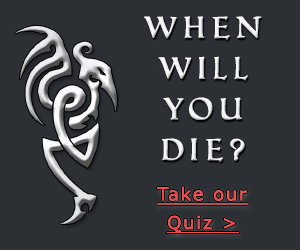 There are alot of rock bands out there which people would argue is the best ever. Guns N' Roses Was Would Definately be in the top 5 Best bands ever. They had alot of members which were exceptional Characters.
Why Don't Take a shot to see which member you are most like. I bet you will have a fun time. There are five members I chose to use. I Hope you liked them of course if you're a Guns N' Roses fan you know two that definately have to be on there.
Related Quizzes:
Create a quiz on GotoQuiz. We are a better kind of quiz site, with no pop-up ads, no registration requirements, just high-quality quizzes. Hey MySpace users! You can create a quiz for MySpace, it's simple fun and free.