Which Germstone are you?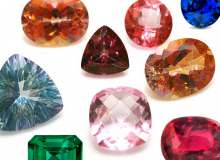 In this quiz you will find out which germstone you are. Answer ten questions and you will see your result. Be serious to yourself when answering the questions even if it is embarrassing. Nobody can see and this is just for fun.
If you like this quiz, you can click on my "Clarke" profile to see and maybe take my other quizzes. When you have finished the quiz, I would appreciate a smiley-rating and a comment on what your result was. I try to answer everyone as soon as possible.