Which female Avenger are you most like?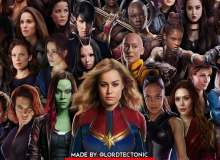 Hi everyone! I'm Izzy. In this quiz, you will find out which female Avenger you have the most in common with. I was inspired my Marvel1fan. Let's see who you got! (Only the main ones btw)
Boys and girls can play this quiz. I really hope you like it. Tell me in the comments who you got and what you thought of my quiz! Shall we begin?....
Created by: MarvelLovingIzzy