Which Element are you?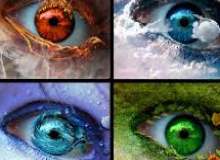 Have you ever wondered which of the 4 Elements you are? Water, Air, Fire, Earth...Fire and Water are opposites and Earth and Air are opposites. But which one... are YOU?
Take this quiz to see which Element your Personality matches with best. If you answer truthfully, your result will also be true! I hope you're happy with your result!I do NOT own any of the Images.
Created by: Sophie E. Foster