Which Color Palette Suits Your Personality?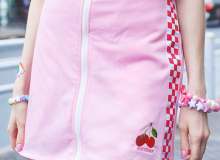 With a set of 12 questions, this quiz will try its hardest to determine your personality and suggest a fun color palette to suit your lifestyle. In addition to that, this quiz will offer other places to find different color palettes that catch your eye.
There are 10 possible results in this quiz, so chose carefully to ensure that your answer is accurate. And if it isn't, no worries! There are still other color palettes that you can look at. No worries and have fun!