Which character in Warrior cats are you?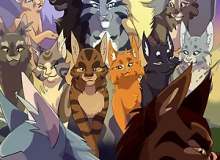 This is for fun, may not meet expectations. This quiz is about six of my favorite characters, not the most famous of popular characters. Sorry for misspellings.
Warning! This quiz hints at some things in later books and Dawn of the Clans, so if you haven't read those books, or The Power of Three series, try a different quiz.