Which car are you from my warrior cats fanfic?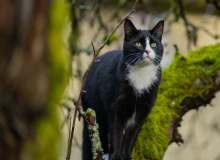 This quiz is going to be my first Warrior Cats quiz, and also my first non wings of fire quiz! 👏👏👏Check out the official JungleClan page I made on create your own clan wiki.
They grow so fast. Anyway, this is based on my fanfiction called 'Call Of The Wild' and is based on the series Warriors. My book is about a SkyClan cat who must go on a quest to rebuild the lost clan, JungleClan. Hope you like!