Which BTS member is perfect for you?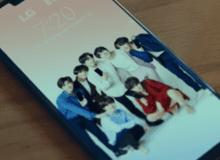 This quiz is for all you ARMYs who love BTS are those who are just taking the quiz for fun. Let's see if you're favorite is actually meant for you. I hope it he is, and if you want me to make more quizzes give me a email.
My email is [no emails] you enjoyed, then have a great rest of your day/night. If not, I'm all for constructive criticisms. Happy quizzing ARMYs! Bangtan out!