Which bird of prey are you?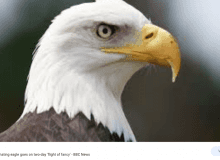 Raptors. Some of the coolest birds in town. Soaring in the sky, circling over the landscape, birds of prey make a countryside whole. These beautiful birds are remarkably similar to humans in some cases.
So which bird of prey are you most like? From the soaring bald eagle to the colourful king vulture, there's no shortage of options. So what are you waiting for, GO!!!