Which Animal Crossing Personality Are You?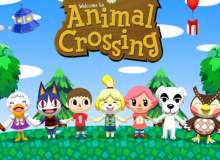 Find out which personality in Animal Crossing suits you the best with our informative quiz. In the quiz, you'll be tested with ACNL questions and other questions that will determine your personality type in the game.
Are you Lazy, Cranky, Snooty, Uchi, Smug, Normal, Peppy or a Jock? Do you want to find out which personality type you are so you can relate to your favourite villager? Take this test!