What would your rank be in warrior cats?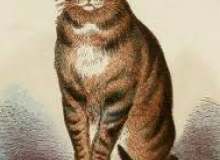 Have you ever wondered what it's like be in the real world of the warrior cats? I have. I've always wanted to step into the life in warrior cats. Have you?
In my warrior cats quizz, step into the world of the warriors! See what rank you'd be in the warriors books. I really hope you like this quizz witch i put SO much hard work into.
Created by: WarriorCatSpirit