What Wings of Fire MudWing hybrid are you?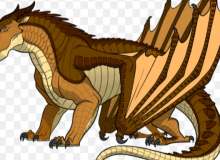 This is a Wings of Fire MudWing hybrid quiz. Wings of Fire is a book series by TUI T. Sutherland. It's my favorite book series. It's got the perfect amount of drama and it's just the best series I've ever read.
What hybrid do you think you might be? Maybe you're a MudWing/RainWing or a MudWing/SandWing or maybe even a MudWing/SkyWing. Who knows, maybe your a MudWing/SilkWing.