What warrior cat are you????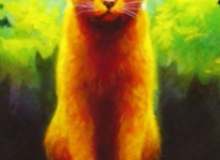 Hi everyone! So If u read warrior cats this is the quiz for u! My name is bluestar well not really but. Anyways! If u want you can travel to moonstone with me!
Warning if u didn't read the second book I don't think u will understand. Sooooo let's get on with the quiz! Have fun! Also I just caught a vole yesterday! Thanks ok!
Created by: Bluestar