what undertale character are you?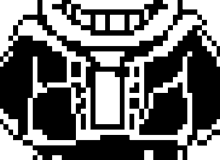 so, you will be taking a quiz with sans! if you like undertale, this is just for you! come on and do it! its pretty fun! so, sans says hi! how can you say no?
so, you still havent done the test, have you? well, sans is mad.and if he's mad, youre gonna have a bad time! so don't get on his bad side! come on and take the test!