What Type of Mom Are You?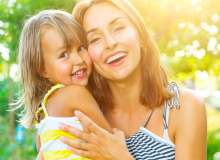 Hello! Have you ever wondered what type of mom you are? Well now you can find out! There are 10 questions you need to answer. Give us your HONEST ANSWER.
There are 7 types of moms that you could get. This also works for boys; just replace mom with dad. This is a kid-friendly quiz and its also supposed to be funny.
Created by: Julianna