What type of lion are you?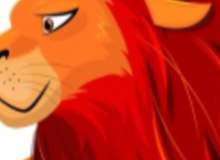 This quiz shows what type of lion are you. (I made it for fun I don't know why) There are ice lions, shadow lions, water lions, fire lions, venom lions, plant lions and normal lions
I hope you like this quiz. Just like I said it is just for fun and if you get bad results just try again (I'm not saying the results are bad) bye have a great day!
Created by: LynxDapple