What type of fruit are you most like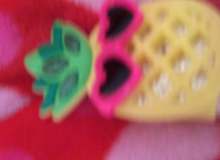 Hi!!! I am Lidia and welcome to my Quiz!!! Have you ever wondered if you were a fruit, what would it be? Well, I got your back. Just take this quiz to find out!!!
I love fruit! It is sweet and healthy at the same time! Hopefully you like my quiz! Fun fact: the pic for pineapple is a decor pineapple!!!Anyway, Have Fun!!!
Created by: Lidia Michinessa