What Type Of Cloud Are You?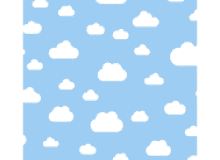 Hello and welcome to my quiz! You are welcome to skip these paragraphs; I don't care because I want you to DO MY QUIZ PLEASE! The results might not be accurate - sorry. I hope you will not be offended.
This is a short 10 question quiz with questions that WILL determine your cloud type. If you think that it does NOT determine your cloud type, please comment! Comment your results either way! Oh, and just in case you wanted to know this quiz is by Ora Potter.
Created by: Ora Potter