What's Your Real Personality?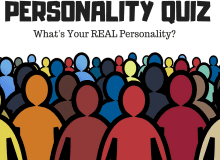 Do you want to know what your real personality is? Well, then this is the quiz for you! Choose one out of seven options for all of the ten questions there are, and you will have your answer. Make sure to choose honestly for best results!
This is my first quiz ever, so it would be nice if you could review it to tell me what I should improve, and what you liked. I hope you have a great day!