What's Your ND Spirit Animal?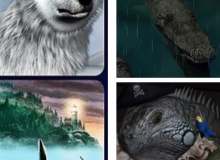 Hello again, and welcome to my latest quiz! Take this to find out what's your Nancy Drew spirit animal! The possible results are Isis, the orca, Bernie, and Iggy.
Are you ready to find out which animal you would take with you if you were to go to solve a mystery without Nancy Drew's help? Find out now with this quiz!
Created by: Trisha Gaurav