What's Your Hogwarts House?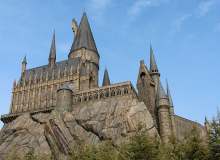 Some questions are from Pottermore! But some I made up myself! This quiz lacks boring, obvious questions like, "What's your favorite color? Green, Blue, Red, Or Yellow?"
I hope you will find my quiz fun and enjoyable! Will you be Slytherin, Ravenclaw, Gryffindor (In case you are wondering, that's my house), or Hufflepuff! Find out by taking this quiz!
Created by: EmilyTheElephant